Not everyone believes that baby monitors are essential; some people claim that parents have raised children for many years without baby monitors, while others claim that the baby is in the next room, so they wouldn't miss anything. However, these reasons are not solid arguments, considering the large number of tragedies and accidents associated with unmonitored kids. If the technology is available, it is only rational that you use it, for the following reasons:
1. To monitor kids who share a room
Kids are very playful, and having a video baby monitor would allow you to keep a close eye on your little ones as you do other things.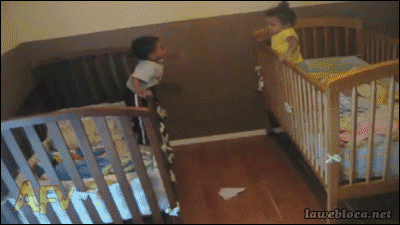 2. To monitor playtime without having to constantly check in
Having some space and time to yourself to do your own things is just as important as having enough rest at night, to maintain your mental well-being. If you have a portable video monitor, you can focus it on your baby's play area when you go to your favourite spot in the house to relax.
3. Sleep
It is important that you get enough sleep to avoid depression and irritability. Having a baby monitor will allow you to have rest in a different room as you keep an eye in your baby.

4. Safety
Once your kid starts to move about, there is no where he can't crawl or walk to. With a video monitor, you can ensure that your kid's adventures will not place him/her in harm's way.
5. Peace of mind
A monitor will let you know whatever is going on in your little one's room whenever you need to, wherever you may be inside or outside your house. If your baby monitor has a talk-back function, you can let you little one think that you are watching them.
With so many baby monitors on the market today, there is virtually a device for every circumstance, so you can find that suits your needs, preferences, and budget.